The World Health Organizatio (WHO) says skills are abilities. Hence it should be possible to practise life skills as abilities. Self-esteem, sociability and tolerance are not taught as abilities: rather, learning such qualities is facilitated by learning and practising life skills. There are 10 such life skills that have been termed essential by the WHO. They are:
Communication Skills
Creative Thinking
Critical Thinking
Decision Making
Empathy
Interpersonal Relationships
Managing Emotions
Management of Stress
Problem Solving
Self-awareness
Aspiro further conducted a short survey in the corporate world and education industry to understand their respective perspectives on the quality of candidates available for campus recruitments and the quality that is desired by the corporate. The survey established a phenomenal gap in both the perspectives.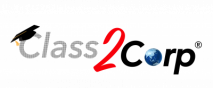 Our modules, while focusing on the recommended life skills, takes into account the findings of our survey and are designed to prepare students to be corporate ready. They cover all aspects of soft skills that organizations are looking for in candidates. We also provide specialized training in the technical domains that are essential for the students to perform better in their respective careers.